it's sometimes true, isn't it? and it's my turn to experience it.
i just got back here in NYC around a little over a month ago, but two weeks after i got back here an email landed on my email account. a netherland-based NGO that has been my client since almost a couple of years ago offers me a training job in jakarta. it's actually a continuation of a training i did for them several months back. and of course they will be paying for everything. how could i turn down such offer? a training for a great cause, an opportunity to be in Indonesia again, and a well-paid job *grin*. the training is only for 9 days, but i might as well extend my stay right?! since they will have another training (for their other department) in the coming month as well, and they will for sure want me to do it as well :D.
so, friends in Indonesia (Jakarta to be exact), you'll be seeing me again sometimes soon. very soon.
here i have some photos of me that were taken around a month ago when i went to Boston to visit a friend who resides there and two friends who came all the way from Jakarta to the US. we went to wrentham outlets, where my friends unleashed their shopping craze.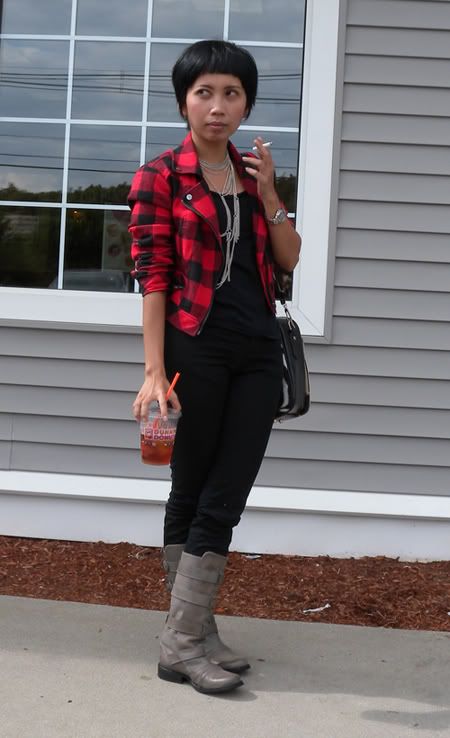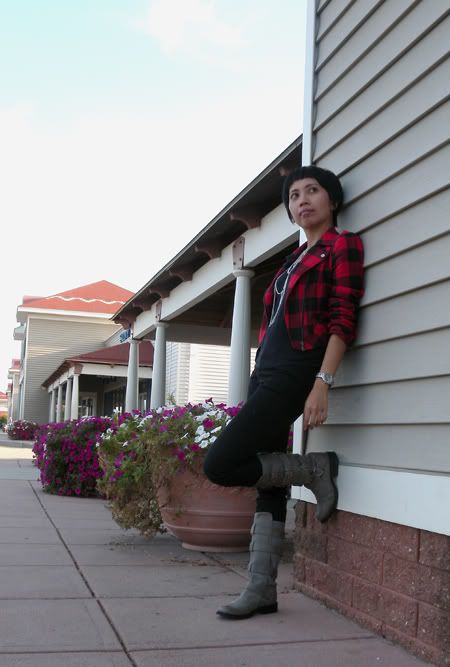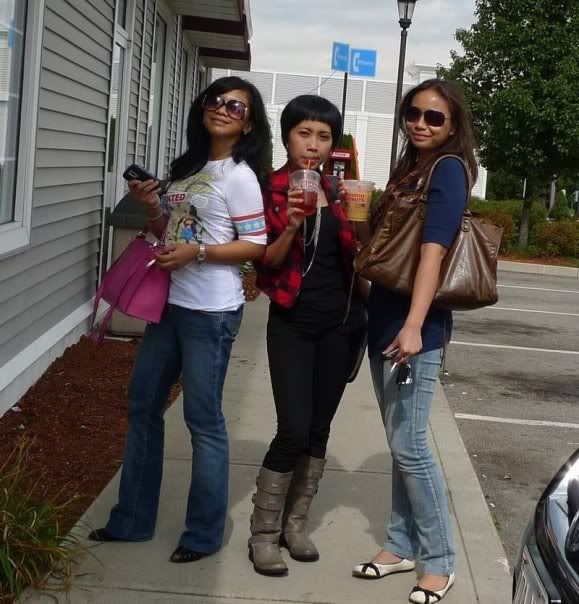 gotta get some dunkin' donuts in Maryland :D
wearing: h&m black shirt || f21 red plaid jacket || h&m black skinny pants || aldo boots
||
h&m chain necklace
while i am at it, i'd like to apologize to all of you for not being able to visit your blogs. i've been tied up with work. i am working on manual books (yup, not just one but two manuals!) for the training and i am behind the deadline. i seriously couldn't really do anything else but work work and work. i am literally glued to my couch and laptop right now that i don't even have the chance to see the light of day. i promise, once i finish this manuals, i will blog walking again to see y'all.