bercakap-cakap dengan senja
katanya siang tak pernah mau menunggunya
dan malam selalu meninggalkannya
dan waktunya tak panjang
ia mati muda saban hari...
twilight spoke to me
she said the day never waits for her
and the night always leaves her
and her time is never long
she dies young every day...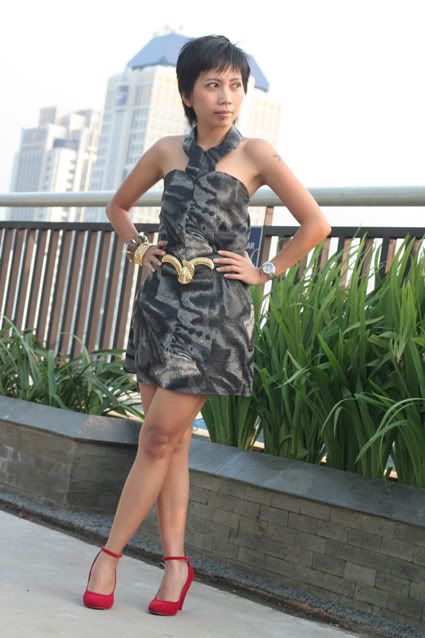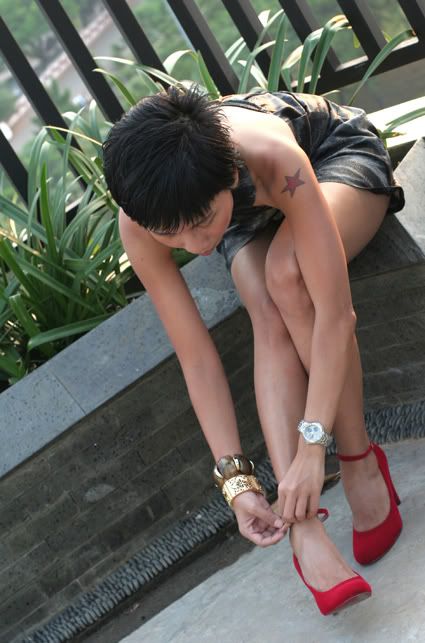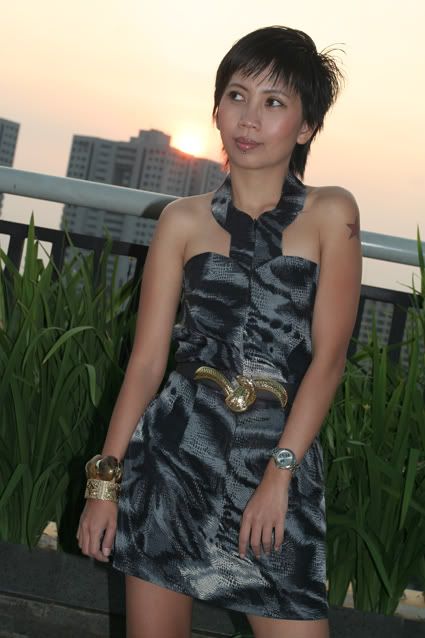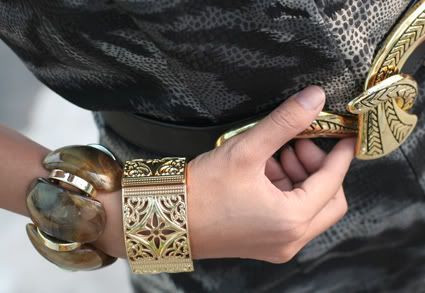 wearing: only i snake print dress and belt || navid o nadia red pumps || unbranded bangles
folks, please do check out
only i
online store. i guarantee that you will ooh and aah to see her vintage items, vintage renewal and brand new pieces that she made. i did. and not just ooh and aah, i also ordered quite a few pieces and i can tell you that they were of good craftmanship. seriously, the cute girl (Cindy of
diamondhurts
) behind the label is a very talented person. you should also check her blog
here
. she's also nice. she handles her clients very personally and she even threw in some freebies in the package. woohooo!!!