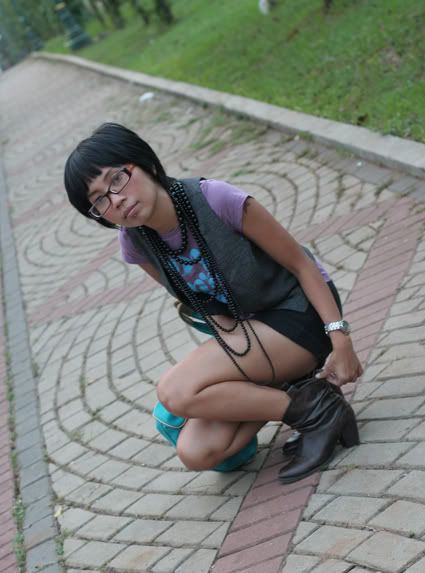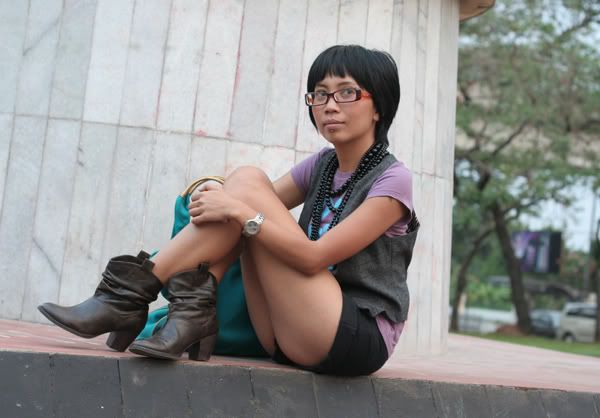 wearing: coconut island 'boys smell bad' tee || h&m black shorts || zara boots || h&m black multi strands necklace || kate spade green bag
yes, these boots are really made for walking. they're so comfy that i literally wear them almost everyday since i got them 3 weeks ago.

oh by the way, i am still in jakarta. there are a lot of happenings in my life and i have a stock of photos of what i wore, just haven't gotten around to posting them. hopefully will do it soon.