ta-daaaaa!!!! i am in indonesia now. landed last thursday and unsurprisingly didn't suffer from jetlag. since i got here, i did not really go out and about, although i did have some chances to see some friends and to attend some events. two of them were being a gathering of
fashionesedaily
at a mall here in Jakarta on last saturday, and my good friend's wedding on the same day.
the gathering had a dress code of black. so put on this head to toe black outfit with a little touch of red on my lips.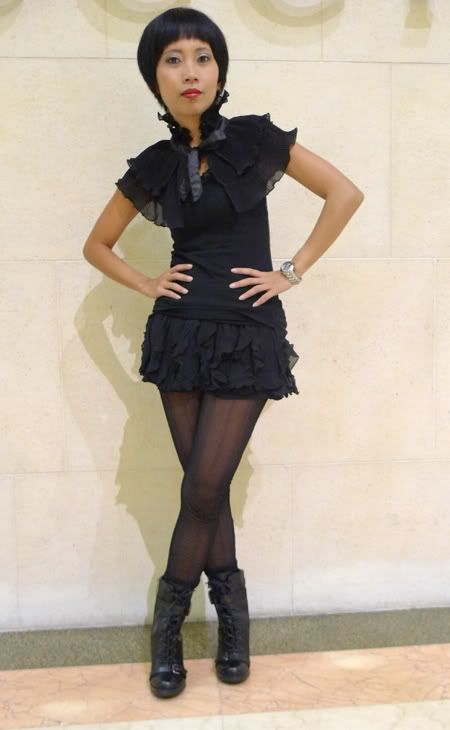 wearing: GAP black tanks || bebe black skirt || h&m black cape || h&m black tulle leggings || guess black boots
did you notice something wrong with the pictures? look closely. my head looks soooo big. okay, i do have a big head but not that big (i think) :D. it's a camera distortion. the photos were taken using a wide lens pocket camera at its widest range of lens. oh well...

by the way, today was the first day of training (which is what I am here for). everything went well, the trainees were all very good to work with. but i still have eight more days to go. hopefully it will go smoothly and wonderfully and be beneficial for the trainees, as well as for me.