I have no say as why I've been away from the blogging sphere. I am just plain lazy.
So, this is my most recent photo.
(by recent I mean 2 months ago :D)
h&m white shirt | levi's jeans | little things she needs pumps

These are photos I took right after I opened my eyes in the morning, haven't even rolled out the bed to drink or pee :p. I thought, yeah, I am gonna put on my red shoes and take pictures of them. These photos are also from few months ago.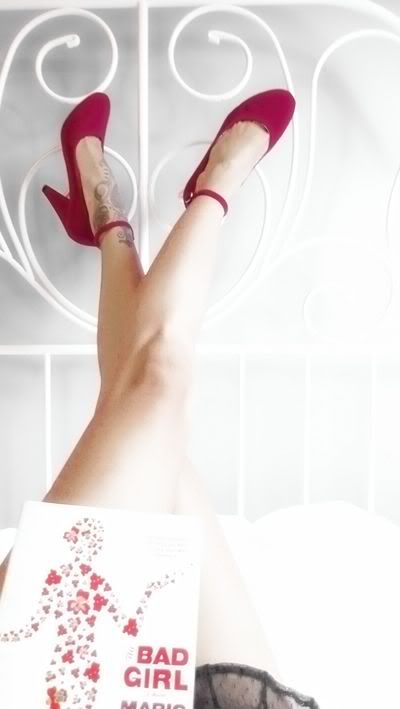 (by the way, the book I was holding in one of the photos was one of my most recent favorite books titled Bad Girl by a noble prize winner Mario Vargas Llosa. If you like literature, this book is a must-read)
Now what about some photos from a year ago? :p
h&m stripe shirt | skirt (forgot the brand) | made to order shoes | kate spade clutch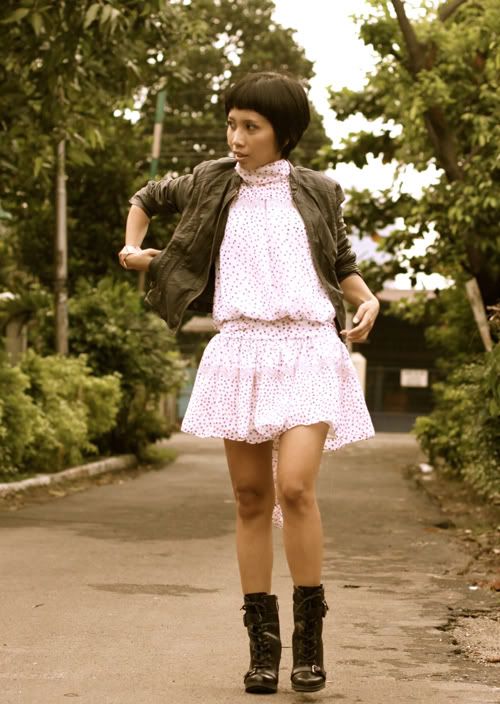 no brand dress | zara faux leather jacket | guess boots